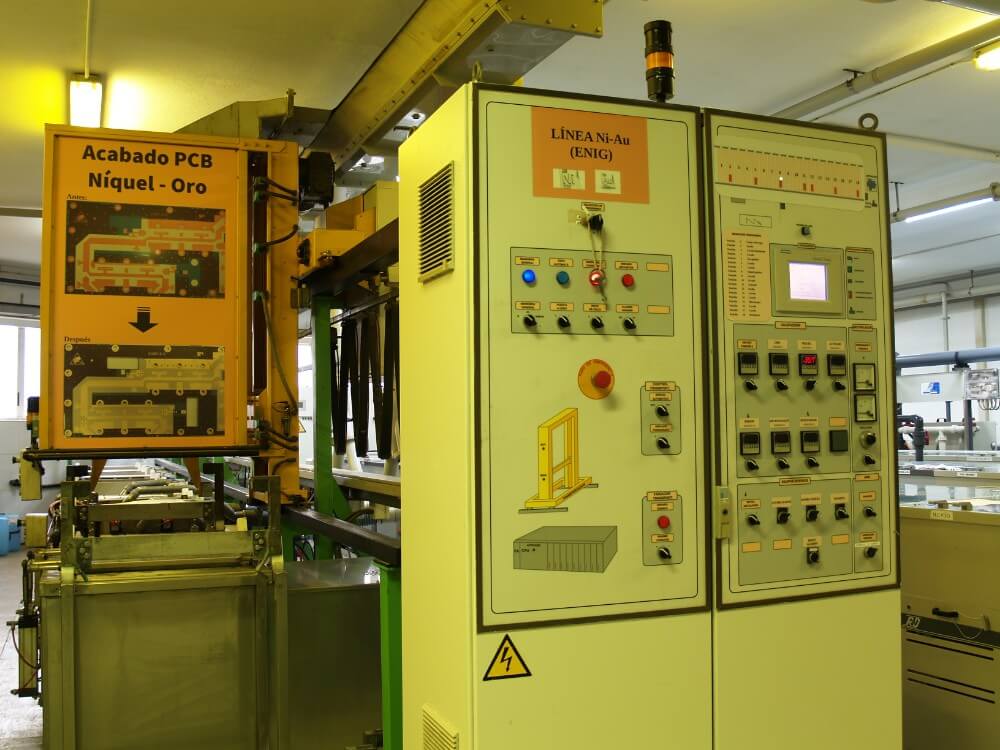 Chemical Ni-Au line

The new market need for new, more durable PCB finishes requires us to implement a new chemical gold finish. This finish is in high demand in professional markets such as space, military, etc. For this reason, Gallega de Circuitos Electrónicos has acquired a new chemical Ni-Au line offering many advantages.
Very flat finish.
Good solder wettability.
Can be used with multiple reflows.
Long useful life.