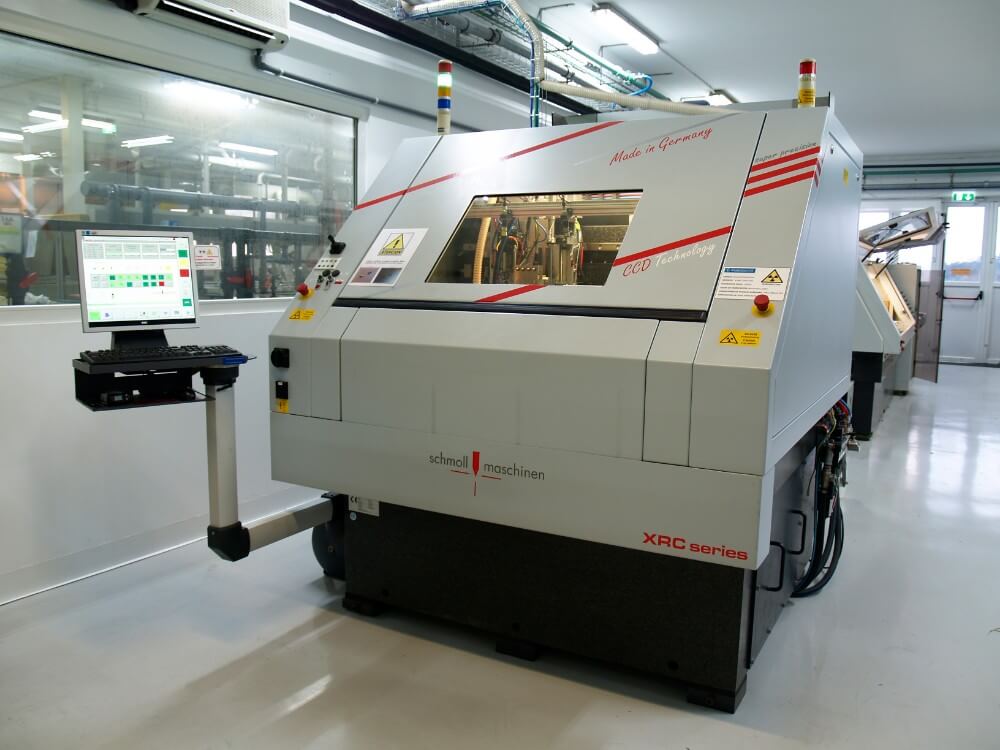 SCHMOLL MASCHINEN A – XRC – 250S – CCD

GCE improves its machining department by incorporating a new machine, SCHMOLL MASCHINEN XRC, mainly for X-ray but also for prototype drilling and milling. Its main features include:
Panel size up to 650 x 650 mm (25.6 x 25.6")
Extremely flexible X-ray, drilling and milling machine.
Up to 200 krpm, excellent slot and large hole drilling with lower running costs.
Counter holder for maximum hole quality.
Highly dynamic linear motor on the Z-axis for better depth processing.
Statistical database function.
Can work with spindles up to 0.1 mm.