Flexible printed circuits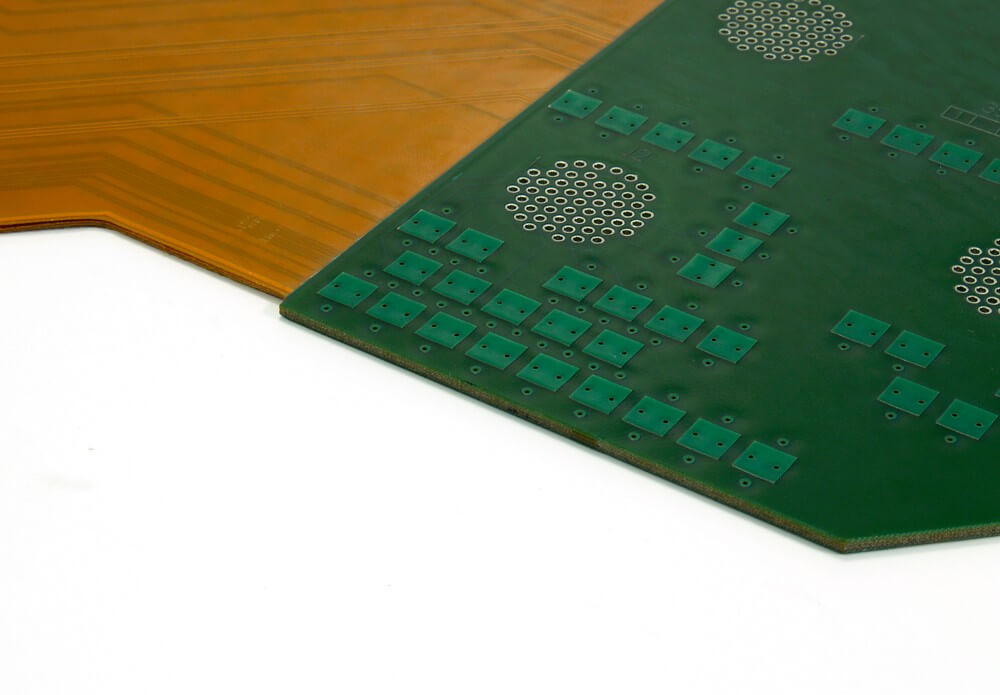 Flexible printed circuits adapt where others cannot offer "limitless" freedom in the device geometry, maintaining the precision density and repeatability of the circuit.
This type of circuit is increasing in the miniaturisation market as it can be bent and placed in much narrower spaces than other types of rigid circuit, and they can also replace a large amount of wiring.

The most important applications of this type of circuit are: aerospace, aeronautics, military applications, consumer electronics, medicine, etc.

The main advantages of this type of circuit include:

- Reduced weight and size, making it possible to creating increasingly smaller equipment.

- Fewer assembly errors by replacing cable connections.

- Shorter assembly time and, therefore, costs.

- More reliability as the number of interconnection points is reduced.